---
Why Genuine Audi Parts Are Essential for Your Car's Performance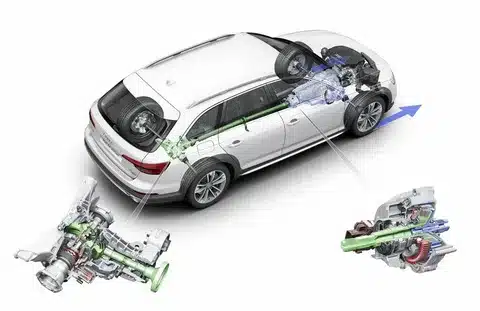 The golden rule for ensuring that your Audi runs at its peak efficiency is to insist on only genuine Audi replacement components. Even if there are many replacement parts shops in Dubai, it's important to recognize the worth and advantages of buying authentic components despite the allure of less expensive alternatives.
Your car will operate at its best thanks to this choice, which also ensures its durability and upkeep of its superior quality.
What are OEM parts for Audi?
Original Equipment Manufacturer is referred to as OEM. OEM parts are those produced specifically by Audi or its designated suppliers for use in Audi vehicles. They are created specifically for particular Audi models rather than being universal parts that work with many other cars.
Using genuine Audi replacement parts guarantees that you will receive the same component that was developed, examined, and approved for your specific vehicle.
Benefits of Using Genuine Audi Spare Parts
Perfect Fit Every Time: Since they are crafted specifically for Audi models, genuine Audi spare parts will always fit perfectly. This precision ensures that your car functions optimally without any hitches.
High-Quality Standards: Audi has built a reputation for premium quality and luxury. By using their genuine parts, you're maintaining the quality standards of the car, ensuring it runs efficiently and safely.
Warranty Preservation: Many warranties require the use of OEM parts for any replacements or repairs. Using other parts can void this warranty. By opting for genuine Audi spare parts, you're safeguarding your warranty and your investment.
Ensured Longevity: While aftermarket parts might seem like a bargain, their lifespan often falls short of genuine parts. In the long run, choosing genuine parts can save you time, hassle, and even money, as they tend to require fewer replacements and result in fewer complications.
Are Parts Expensive for Audi?
Genuine parts are thought to cost more than aftermarket alternatives, especially for luxury brands like Audi. Genuine Audi replacement parts may have a greater initial outlay, but the expense is well worth it. Savings over time may result from the longevity, proper fit, and preservation of your vehicle's performance. Consider it as paying a little bit more now to avoid potentially larger costs later.
Additionally, there is more competition now that there are more dealerships and stores selling authentic replacement parts in Dubai, which occasionally results in competitive pricing. You can get the best deals without sacrificing quality by shopping around, especially when it comes to Audi spare parts in Dubai.
Why Audi Spare Parts in Dubai Stand Out
Dubai is known for its luxury cars, and the demand for high-quality parts is significant. Given the harsh climate conditions of the region – the scorching heat, sand, and humidity—cars require robust and durable parts to function optimally. The spare parts shop Dubai houses often cater to this demand with genuine parts that can withstand these conditions. The market for Audi spare parts in Dubai has expanded significantly in recent years.
The city recognizes the importance of genuine components, with many dealerships and shops specializing in genuine Audi spare parts. By purchasing from these specialized vendors, you're not only ensuring the longevity of your Audi but also supporting businesses that value quality and authenticity.
In Conclusion
Cutting corners is not an option when the performance and health of your Audi are at risk. Genuine Audi replacement parts provide unmatched quality, dependability, and a perfect fit—all crucial for preserving the opulent ride Audi advertises.
Genuine components are more expensive initially, but the long-term advantages far outweigh the potential hazards and additional costs of adopting aftermarket replacements. And there's no reason not to prioritize quality, especially with locations like Dubai putting an increasing emphasis on offering authentic parts at affordable costs.
Do not forget that your Audi deserves the best. And to do that, you must always demand genuine Audi replacement parts.
Recommended Posts
November 22, 2023