---
Things to keep in mind while buying ford auto parts
For Ford owners, owning a car is a source of pride. The automobile company has designed one of the most well-received cars in its sector. The Figo is a complete package for cars in its industry, from good appearance to strong performance. When things go wrong, though, we can't say anything. Although the Ford car is a joy to possess, owners will find it difficult to obtain genuine replacement parts for their cherished Ford vehicle. Purchasing genuine parts might be a challenging task. Thankfully, technological advancements have resulted in an online marketplace that has shown to be a reputable source for all automobile replacement parts. However, it must be done with caution for users to purchase the correct and genuine spare part. However, it must be done with caution for users to buy the right and car spare parts. NMSD Parts has been a dependable brand for offering authentic replacement parts for all of Ford's cars in its portfolio. They cover their consumers for every spare part found for Ford automobiles. Interestingly, NMSD also offers its consumers a dependable way to shop for spare parts from the comfort of their own homes and easy returns for items that are no longer needed. As a result, let's look at six points to consider while purchasing Ford spare parts online in India.
Conduct extensive research on the spare parts supplier
It would help if you investigated the validity of a website or an online store that claims to sell genuine parts now that you've finally discovered one. It is common knowledge that the auto spare part industry is rife with merchants that sell you counterfeit spare parts. It is important to have a background check on the seller and determine their legitimacy. It's also a good idea to get your products from user-friendly websites with a track record. Remember that a legitimate website or seller would never ask for personal or private information from you other than your home address.
Compare the prices of various dealers
It's no secret that spare components don't come with a price tag, and you won't be able to discover them in catalogs available on the internet either. However, if you decide to purchase them from an internet store, make sure you research pricing beforehand. The reason for this is that you can be enticed to buy spares from a deal advertised on a website, which is usually not the case. Attempt to avoid being seduced by such offers at all costs. The tip is straightforward: do not purchase the first item you see. Believe it or not, you could find better and more valuable solutions on other websites. Make an informed decision!
Make sure the product is genuine
Check to see if a thing is genuine, appropriate, and in good functioning order before you buy it. Cross-referencing a product's validity with its OEM website is one of the most effective ways to do so. If the OEM number on the product matches that on the OEM's website, you can be confident that the product is authentic. Remember to be keen about product information, the product's description, and compatibility, among other things. Also, as previously stated, do not fall for traps such as huge discounts, as these are the sites where you may be duped.
Guarantee/Warranty/Return Policy
A warranty always backs genuine replacement components. So, the next time you buy spare parts online, check to verify if these characteristics are included. This is where you might save yourself if the thing you receive is damaged or does not meet your requirements. Users with Exchange/ Return functionality can request a renewal and have their money back if the item is still inside a certain time frame. Furthermore, it is critical in establishing the item's legitimacy. It is an intelligent decision to avoid purchasing anything that does not come with a warranty. If you're looking for spare parts online, make sure you read the return policy.
Check for tracking option
A specific aspect to bear in mind for online product buyers is that you should be given a choice to verify whether or not you will receive a tracking option. It is critical to note that tracking allows you to anticipate the time it will take to deliver the product at your location, regardless of which online site you purchase spare parts from.
Secure and reliable payment gateway
Another important place to monitor is the payment gateway. Safe and dependable payment gateways offer a secure transaction when purchasing your product through online platforms.
Wrapping Up
We hope you will use the six suggestions when searching for auto spare parts online. The suggestions provided will assist you in having the best experience possible when purchasing Ford spare parts in Dubai. NMSD Parts take pride in delivering everything a vehicle requires to get it back on the road. While we specialize in new automobile parts for all Japanese, American, and European cars, we also deal with original and aftermarket components to meet our customers' needs.
Recommended Posts
September 19, 2023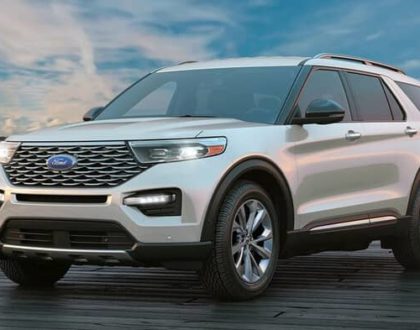 September 14, 2023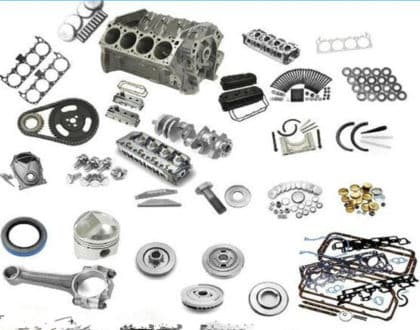 August 18, 2023