---
Service and Repair Tips for Toyota car spare Parts
Regular services, proper maintenance, and using genuine car spare parts are some of the most important things you must keep in mind to keep your car up and running in its best capacity. Every car, after a certain period of its life, requires repair and servicing and it is important that you get it done on time. Otherwise, the machine might falter and not give the desired performance. A car that is not in the best of its performing capability also becomes a risky proposition as it might stop or mis-perform while you are driving. It is best to keep your vehicle in the best condition for maximum performance and utmost safety.   
And whenever you go for spare parts repair or replacement for your Toyota car, always use genuine Toyota spare parts as they are designed for maximum output – safety, performance, and durability. These spare parts are checked, tested, and maintained by qualified Toyota engineers providing the best-in-class performance promise. Here, in this blog, we will tell you some important tips on how you can keep your car in the best shape by timely service and proper maintenance.  
Identify the issue  
When you drive a car, you must learn to identify if there are any issues with your vehicle. It is something that you can either develop as you drive for a long time or you can study and learn things on your own. The idea is to be able to identify that your car needs repair. This can be sensed if there are any unwanted noises, starting problems, the car doesn't run smoothly, or has a strange odour. If you sense a strange odor in your car, it could be due to a leak or overheating of the engine, clutch or brakes. Or if you face issues while driving then it could be an issue with the engine or other technical glitch that requires immediate attention. The best thing to do in such cases is to go to an authorized Toyota dealer and get the issue addressed and sorted.  
Check the fluids in your car 
Keeping the fluids level in check is yet another thing to be kept in mind while driving your car. During servicing of your cars, most fluids are checked and changed as per the requirements, so if you get your car serviced on a timely basis, things will be pretty much in place. Even then, it is important that you know how to check the fluids so that you can ascertain if they require change or cleaning up. One of the easiest ways to get that knowledge is by reading the user's manual. Alternatively, you can speak to Toyota's expert technicians to guide you.  
Some of the main fluids that you should keep a check on are Power steering fluid, AC Coolant, Brake Fluid, Motor Oil, Radiator Coolant/Antifreeze Fluid, Transmission Fluid, and Washer Fluid. 
Regular checking and servicing 
One of the best ways to keep your car running in the best condition is to get it serviced on a regular basis. This will ensure that whatever issues that crop up are identified and repaired timely so that there is no bigger damage. This will not only provide you a great driving experience but will also ensure the utmost safety of your car. Not just that, timely service will save you from spending on expensive repairs if something big goes wrong with your car. 
Always use genuine Toyota spare parts 
It is one thing to get your car repaired, and a completely different thing if you get it repaired at an authorized Toyota dealer. At an authorized center, all the engineers will be of a certain standard, expertise, experience and qualification. Any normal garage will not provide similar craftsmen. So, no matter what kind of an issue your Toyota car faces, they will have an answer for it and they will do what is supposed to be done for that particular model of the car. Patchwork or substandard work compromise the quality of performance. In addition to that, all the spare parts and other add-ons your car requires will be genuine, company made parts and will fit seamlessly with the vehicle. This also guarantees better performance and desired safety levels. 
Choose the right dealer for Toyota spare parts 
With the above-mentioned tips, you can definitely ensure that your car is running to the best of its capability. But if you wish to buy genuine Toyota spare parts online in Dubai, then you must choose Nojoom Sindabaad Trading LLP. A recognized and trusted name in Dubai, NMSD Parts has been providing genuine car spare parts in Dubai for more than 20 years. Impeccable service, timely delivery and genuine spare parts at the most competitive price make NMSD Parts one of the topmost service providers in Dubai. 
Recommended Posts
September 19, 2023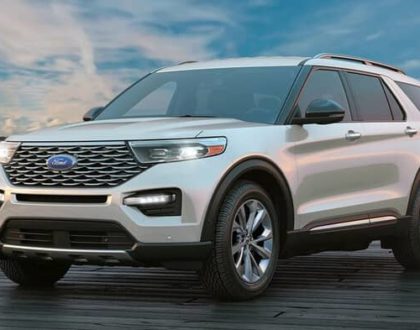 September 14, 2023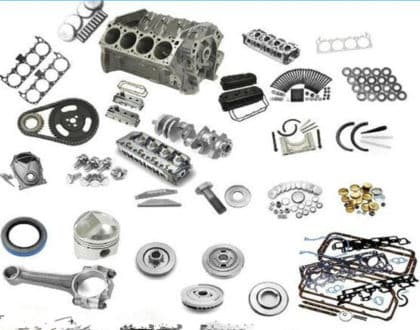 August 18, 2023