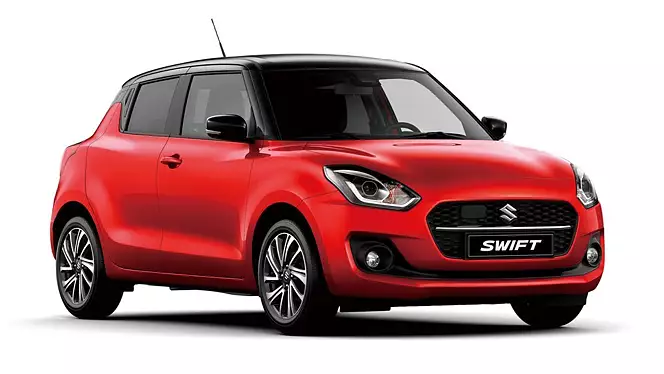 Segment leaders in the Indian automobile industry
The Indian automotive sector is predicted to increase by more than $250 billion by 2026. India holds a prominent place in the global heavy vehicle market since it is the's top tractor maker, second-largest bus manufacturer, and third-largest heavy truck producer. Despite passenger vehicle demand remaining solid amid commodity price rises, many automakers are eager to adopt new technologies, particularly in the electric – vehicle arena, which is projected to see a flurry of launches in both four- and two-wheeler categories in the next years.
Although being struck by the socioeconomically devastating Coronavirus pandemic, the Indian automotive industry has developed resilient than ever. The automobile sector has been transformed significantly as a result of growing digitalisation and technology adoption. To give the auto industry a very much boost, the Indian government has also introduced product-linked incentives and a scrappage policy. The automotive sector is supported by a number of variables, including the availability of low-cost trained workforce, significant R&D centres, and low-cost steel production. The sector also offers excellent potential for investment and direct and indirect employment to both skilled and unskilled labour. Some automakers went out with a bang in 2022, while others did not. Overall, automobile sales have decreased. Some automakers went out with a bang in 2022, while others did not. Overall, automobile sales have decreased. A variety of variables influenced new vehicle sales, ranging from a lack of semiconductors in the passenger vehicle market to a high cost of ownership in the two-wheeler category. However, Commercial car sales are profiting from the increased demand for infrastructure.
Maruti Suzuki dominates the passenger vehicle category with more than 40 percent market share, followed by Hundai in next position and Tata Motors in third, with 38,736 and 30,941 items sold, accordingly. Following that are Mahindra, Toyota, and Kia. Tata Motors tops the commercial vehicle industry more than 40 percent market share, having sold 26,030 units. Mahindra comes in second, next by Maruti Suzuki. Hero MotoCorp is the market leader in the two-wheeler industry, followed by TVS and Bajaj. Many overseas players, including BMW, Chevrolet, Fiat, Ford, Honda, Hyundai, Mercedes-Benz, San, Suzuki, and Toyota, have established production units in India. Some of these companies have been in the market for a long time and thus have a considerable market share. The Make in India initiative has reinforced the car manufacturing business activities, and as a result, we will see enormous growth in the sector over the the period.
The rise of the electrical vehicles market
Electric vehicles (EV) have a larger market share and may be found in all major segments, including scooters and motorcycles, as well as a wide range of luxury. The rising cost of gasoline fuel is predicted to accelerate the growth of vehicle electrification. The government's strict pollution standards, as well as increased environmental awareness among Indian customers, are projected to drive adoption of electric vehicles. The electric vehicle market is predicted to increase tremendously with the support of many government programmes. Aside from electric vehicles, India is trying to test hydrogen-powered automobiles. Big commercial vehicles, such as buses and trucks, are predicted to be one to make this change. .
Electric buses are already gaining pace as the government seeks aggressive plans to increase the number of electric vehicles on the road in order to minimise vehicle emissions in key cities all over the country producing electric vehicles results in numerous price optimizations and a decrease in the consumer's GST payments. These also, come with a variety of production hurdles, infrastructure limits, and customer opposition to using them. This conflict will take place between automakers and end consumers in 2022.
Maruti one of the top in this automotive sector, and a leading company in the passenger vehicle arena, exporting to around 95 countries. Maruti has an annual capacity of 2.07 million units throughout its product line, with capacity utilisation of roughly more than 85% prior to the auto sector slowdown in India caused by COVID 19 pandemic. Maruti Suzuki offers the greatest quality products at the lowest price. This is one of the factors it is the best-selling car. However, the key explanation resides in its service offering, which the Company has managed to establish and improve over the years. The Maruti Suzuki cars, which have evolved as a budget-friendly and low-cost automobiles with outstanding after-sales servicing and minimal repair costs, and another notable feature is the availability of all the top to bottom services of your vehicle in nearest Maruti Suzuki service centre.
People in India prefer low-cost, low-maintenance vehicles, and Maruti Suzuki's vehicles are well-known for their ease of regular maintenance. Now, Maruti Suzuki provides various cars that are with reasonable cost. For example, the Maruti Suzuki new model Ertiga car on road price starts at 8.5 lakhs, making it an excellent choice for your lengthy travel cool and pleasant. Another best option is swift, where Maruti Suzuki new model swift car on road price starts 5.92 lakh onwards. It is made to thrill and comfortable and sporty interiors with upgraded safety features.