---
Reasons Why You Need to Invest In Toyota Genuine Parts
Today, the technology in the automobile industry has become so advanced, that every car, irrespective of its make, guarantees the best quality performance, safety, and a top-notch driving experience. Whether you drive an SUV, a sedan, or a hatchback, today's cars are feature-loaded mean machines that are every owner's pride. The same is the case with Toyota cars, a brand name that comes with guaranteed excellence in each and every aspect. Whether it's the car's performance, the safety aspect, the latest features, technology, or reliable performance, Toyota's promise is to deliver the best every single time. And that's what their cars do.  
Having said that, it's a machine after all, and like all things experience wear and tear with time, so do the cars and their spare parts. And whenever you require repair or replacement of your Toyota car, make sure to choose genuine Toyota spare parts only so that you can continue enjoying a safe and pleasant driving experience.  
Why it is imperative to use genuine Toyota spare parts is because they are custom-made for Toyota cars and thus fit them perfectly without compromising on any of the safety and driving aspects. They are developed by the company's qualified and experienced engineers keeping in mind Toyota's exacting standards when it comes to reliability, durability, and quality standards. All Toyota genuine parts are manufactured after a series of tests to ensure they abide by all regulatory and safety requirements and what you get as a user are the best quality results. Spare parts are a part of a unified system and should perfectly fit with the rest of the parts and perform as a whole. That's why, when you use genuine spare parts, it gives complete assurance that your car will continue working as new.  
Here are some important reasons to choose only genuine Toyota spare parts for your car: 
Top-notch safety 
All Toyota products are developed to be compatible with every Toyota car's safety system so that even when the original parts are replaced, the spare ones continue providing the same safety standards the brand is known for. If you use substandard spare parts, then it reduces the safety of your car and can put you and your family at risk. The general perception is that genuine spare parts are more expensive, but using cheaper products and putting your family's life at stake is a far more expensive choice than choosing the right, company-made parts.  
Standard quality 
One of the main reasons why all automobile experts press on using genuine auto parts is that they are manufactured by keeping the highest quality standards. And when you replace them with the original car parts, they continue to perform in the same way as did their original counterparts. Using substandard spare parts will not provide the same quality performance.  
Retain the style quotient  
Be it the spare parts of accessories, using genuine spare parts add to the style of your car as they are custom made to fit in seamlessly with every model.  
Maintain the same durability 
Substandard parts often replicate the original and even though they might look just as the original ones, they will never provide the same durability as there is a vast difference in the quality of their make. If you prefer a reliable and durable performance from your car, then choosing genuine spare parts should be your choice. You don't want your car to mis-perform when you are out for a drive, and using non-genuine parts can result in that kind of a mishap.  
Make a cost-effective choice 
Non-genuine parts might be available at a cheaper price as compared to the original ones, they will not last for long and you will face more frequent breakdowns and will have to get your car services more often. That is never the case with genuine parts. They might cost you slightly higher as compared to non-genuine ones, but they last long and guarantee better performance, eventually paying for themselves in the long run. 
Why choose NMSD Spare Parts for repair and replacement in Dubai 
Today's preferred form of shopping for anything is online. And even though it is a great tool to make a purchase, it can also be a significantly dangerous space to buy things, especially when it comes to spare parts for your car as it concerns your safety. There are several dealers online who provide substandard parts in the name of genuine, branded ones. And there is no way of finding out whether they are a company made or not. This kind of mis-selling can happen if you choose just about any dealer. 
That's why it is best to purchase spare parts from a recognized dealer like Nojoom Sindabaad Trading LLP. A brand recognized for over 20 years, NMSD Spare Parts has been providing genuine Toyota Spare Parts in Dubai to a large customer base. The commitment is to provide only genuine spare parts within a stipulated period of time so that the customers don't have to wait for too long.
So, if you wish to order genuine Toyota Spare Parts in Dubai, choose NMSD Parts as they guarantee timely delivery of original spare parts for every single order. 
Recommended Posts
September 19, 2023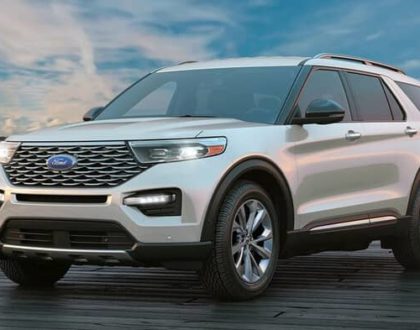 September 14, 2023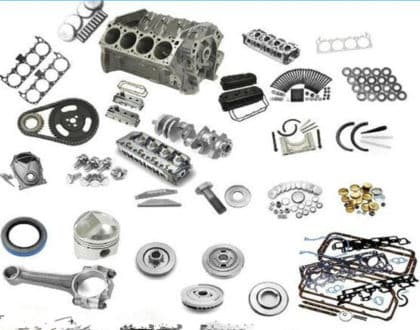 August 18, 2023