---
Ford to Cut Vehicle Production Owing to Rising Lithium Outlay Caused by Lack of Key Materials
The global silicon semiconductor chip shortage is on the repeat and this time around, the precursor for this occurrence seems to be increasing prices of lithium. Automobile industry is facing issues pertaining to shortage of several key materials because of this. Amidst these stories of semiconductor shortage and rising lithium outlay, American automobile manufacturing giant Ford has announced that it will cut vehicle production (SUV, hybrid Electric Vehicles and trucks).
In February, Ford's shares saw decline after it announced its quarterly income which was lesser than the expectations and projections. The automaker had previously announced its concerns regarding key material shortage, especially that of lithium-powered semiconductor chips leading to shortage in vehicle volume. In fact, the year 2022 seems to be going slow for Ford as compares to its primary rival General Motors.
The production of Ford Expedition, Ford Super Duty Pickups, Licoln Navigator SUVs, Chassis cabs, Ford medium duty trucks, Ford Mustang Mach-E electric crossover, and Bronco SUVs will get impacted as part of Ford's plan to cut down vehicle manufacturing. The global shortage of semiconductor chips, rising prices of lithium, and supply chain disruption of several key materials has caused the American multinational automobile manufacturer relook at its strategy of manufacturing modern vehicles that are cutting-edge in terms of leveraging latest technologies.
The production of EVs is also getting particularly hindered because lithium-ion batteries are costlier and manufacturers are struggling to obtain the requisite number of batteries in stipulated timeframe. In fact, the automotive industry has a serious worry ahead of them- lithium may not be available at affordable prices by the year 2027. According to a press release by Rystad Energy, Millions of electric vehicles may face production delays from 2027 as lithium mining capacity lags.The disparity between availability of lithium and its demand has not just affected companies like Ford, but vehicle makers all over the world are facing the brunt of it.
One market that Ford can explore for auto spare parts shop and key materials is Dubai. The city is strategically located as the transit point between South East Asia, Europe and even the USA. Also, many up and coming OEMs are on the rise in Dubai when it comes to automobiles. Thus, Ford spare parts Dubai is an option that the auto manufacturer can explore. The city has many manufacturers that deal in customized lithium batteries as well as superior quality silicon semiconductor wafers and chips.
Spare parts in Dubai are not only customized, but they are also available at frugal prices that can attract multinational automobile manufacturers such as Ford. In the light of recent announcement by the company to cut its vehicle production, it makes a viable choice for the key decision makers to look at Dubai as a plausible option for spare parts and other key materials. The specialized commercial zones in Dubai are teeming with auto spare parts shops that are famous for a wide variety of key materials.
Another advantage is that many OEMs are looking at foreign investors who are ready to bet on the growing semiconductors manufacturing potential in Dubai. This means that spare parts in Dubai, when it comes to the automobile industry are aplenty and the makers can have multiple options at affordable charges. Such a scenario is highly conducive for Ford who would otherwise face another low-volume quarter with restrictions on its vehicle production.
Looking at the EV market specifically, there are multiple instances of auto manufacturers having to halt their production lines, citing the bottlenecks in lithium battery supply. Ford is no exception to this. However, given the competitive and innovation-driven outlook of the business of car spare parts in Dubai, the automakers can find better and fairer options for their EVs in the city. Dubai has managed to become a strategic hub for auto OEMs and the options that they are offering are worth considering for Ford and its competitors to avoid a halt or further cuts in their vehicle production.
IN CONCLUSION
To sum it up, for now it looks like the rising lithium prices, scarcity of key materials, and shortage of silicon semiconductors are behind the production cuts of the Ford vehicles. The best option for automobile spare parts, lithium batteries and other key materials for the company seems to be Dubai and the company can definitely partner with authorized local spare parts dealers to get genuine products at best, affordable prices. This will enable Ford to get back on their projected track of vehicle production in 2022.
Recommended Posts
September 19, 2023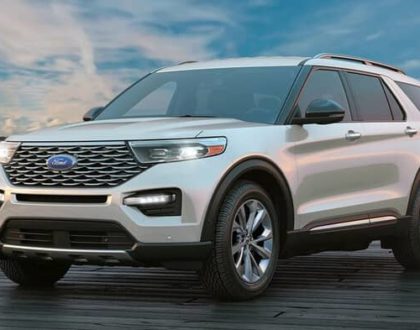 September 14, 2023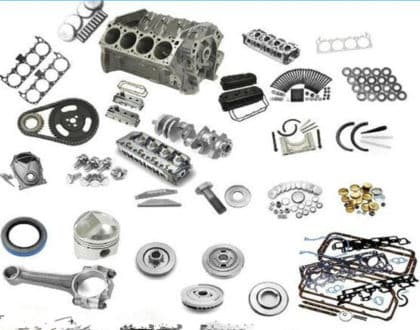 August 18, 2023