---
Ford Motor Company Announces New Commitment to Purchase Green Steel and Aluminium by Joining First Movers Coalition
Ford Motor Company is an international corporation based in Dearborn, Michigan, dedicated to contributing to the development of a better society in which everyone has the freedom to move and pursue their dreams. Ford Motor Company has announced its participation in the First Mover's Coalition, a joint initiative of the US Department of State and the World Economic Forum that includes more than 30 of the world's most powerful corporations committed to using their purchasing power and supply chains to help launch new clean energy technologies into early markets. "Ford's commitment to the Paris Agreement was the starting point for achieving carbon neutrality." Ford is now working hard to create the materials and technology that will allow for a future of zero-emission transportation.
According to Ford's pledge to the First Mover's Coalition, by 2030, at least 10% of all steel purchased (by volume) will be near-zero-emissions and at least 10% of total primary aluminium purchased will have near-zero carbon intensity. The coalition to help commercialise zero-carbon technology now so many enterprises with a combined market value of more than $8.0 trillion spread across the continents. By 2030, The Company aims to be carbon-neutral in its automobiles, operations, and supply chain by 2050, with science-based interim targets in place by 2035.
Ford automobiles are known for their great performance, and precise action between all parts is required to keep them completely working. As a result, selecting the appropriate Ford spare Parts in Dubai is the greatest approach to ensure that your car is constantly performing at its best.
The First Movers Coalition is a multinational organisation aimed at bringing zero-carbon technologies to market. As a new member of the alliance, Ford, for one, has announced that by 2030, it will purchase and use carbon steel and aluminium that is as close to zero as possible.
Ford, the leading automotive manufacturer, and all spare parts are readily available at the auto spare part shops, and Ford is now using its purchasing power to support emerging clean technology as part of the First Movers Coalition. Ford is attempting to attain global carbon neutrality by 2050 and is establishing a green steel and aluminium supply chain that fits with the company's environmental and human rights objectives. We all know that Ford is a brand that available all of its car accessories at a minimal price, and now, they also support the Global programme indicates their commitment to their customers and car accessories in Dubai are now readily available.
Ford is sending a reminder to the market by joining the First Movers Coalition that they really want to work with their competitors. We can achieve carbon neutrality by 2050 if we invest in the proper technologies and build them up over the next decade. The First Movers Coalition will have a long-term impact by investing in these technical solutions and driving milestones this decade. Their pledges are meant to be large enough to make decarbonisation technologies commercially viable.
For the past few decades, the UAE's automotive, spare parts, and aftermarket industries have been steadily growing. The UAE has built a resilient and efficient infrastructure for the car, spare parts, and aftermarket industries, thanks to its affordable fuel costs, tariffs, and tax rates. So car spare parts in Dubai is a significant term in use not only in the case of Ford but also for all car brands.
Renewable energy can help businesses become more environmentally conscious in their manufacturing operations. Green steel eliminates combustion pollutants by using hydrogen instead of coal. Professionals can also improve vehicle production operations by using clean energy to recycle steel. By reusing outdated materials, businesses may reduce their carbon footprints and trash pollution. When recycling procedures are combined with the usage of green steel, a manufacturing facility's sustainability can be considerably improved.
Sustainable producing facilities can also be supported by users. Environmentally conscious development can be aided by purchasing vehicles from energy-efficient manufacturers rather than environmentally damaging ones. Before buying an automobile, it's a good idea to look into a company's long-term viability. For now, ford. By participating in this effort, the company is putting a stepping stone in their production strategy. This will undoubtedly be the greatest source of inspiration for all automobile manufacturers. It is critical to educate the general public about the value of green steel and aluminium, as well as their applications.
These activities are critical if automakers are to meet rising consumer demand for environmentally friendly vehicles, However, They are recognising that lowering their products' carbon footprint requires more than just electrification; they must also address the use of steel. Consumer demand for ecologically friendly, carbon-neutral items, especially automobiles, is causing the automotive sector to wake up.
Recommended Posts
September 19, 2023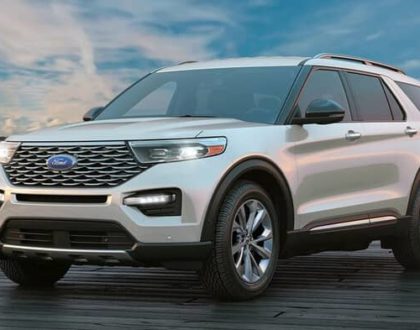 September 14, 2023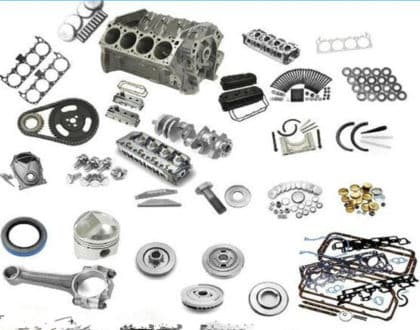 August 18, 2023