---
Audi Q5 Brings 12 Different Variants with 5 Different Engines to the Market
Audi, the German luxury car-maker has brought newer variants for Audi Q5 in the market and excitement amongst loyalists is palpable. Its latest Q5 35 TDI is creating headlines with its 2.0 litre turbo diesel engine, front wheel power, and seven-speed dual-clutch S-tronic transmission.
With the introduction of three new limited-edition models, Audi Q5 now offers more to its customers.
Audi cars have been known for their fuel efficiency and the newer variant in Q5 range do not disappoint on that front. Compared to most of the SUVs in the market, these cars are way more efficient in terms of diesel consumption per 100 kilometres. Amongst the 12 different variants, Audi has also launched its sports variant- the TFSI sports limited edition. It seems that Audi is strategically catering to different age groups in their wide target segment of customers. The limited edition sports model also comes with the option for the 21-inch Audi Sport 5-arm polygon design alloy wheelsin 10-Y-spoke design.
These different variants launched by Audi are in direct competition with BMW X3, Lexus NX, Volvo XC 60, Porsche Macan,Mercedes Benz GLC Class and Land Rover Sports by Discovery JLR. The addition of all-new infotainment, and AI-enabled driver assistance options are sure to attract customers to these new variants. The luxury car maker boasts of posh interiors and incredible performance with these SUVs.
The launch of such a wide fleet of vehicle also means one thing- Audi will be looking at different OEMs and spare parts suppliers to build these cars. Afterall, the engines, accessories, interiors, information and entertainment units, wheels, and other car parts are all manufactured at different facilities and assembled to bring the Audi Q5 variants to the market.
One place that Audi can definitely turn to for the best auto spare parts shop is Dubai. This city is after all the transit hub famous globally for its superior connectivity via cargo airport. Audi spare parts in Dubai are not only available extensively, the prices are highly competitive when compared to the spare parts available in Europe. The car manufacturer can also get benefitted by the wide array of vendors available in Dubai to get their spare parts from. One important factor is always validating the authenticity of dealers to avoid procuring duplicate or inferior quality spare parts.
There is a large market for car accessories in Dubai. A luxury automaker like Audi puts special focus on its accessories and thus, choosing from a variety of options can be beneficial while manufacturing the different variants of Audi Q5. The target audience expects Audi accessories to be of excellent quality, enabled with latest technologies wherever applicable and with sleek design elements. In Dubai, accessories shops for cars will provide such options at highly effective costs.
Car spare parts in Dubai are known for their quality and durable built. A car maker like Audi can get its investment's worth in Dubai by arranging detailed meetings with spare parts shop owners and discussing about particular requirements. While in some cases they might get all the spare parts and accessories in one shop, in other cases they can explore different shops for different parts and accessories. The key lies in finding the right resources for avenues and defining needs beforehand. Audi design and engineering team will benefit by creating a plan beforehand and then exploring the Dubai market for spare parts and accessories.
It is a highly competitive market out there in the luxury car segment and Audi has taken an ambitious decision by deciding to launch a grand total of 12 variants in the market. Thus, investing in the right spare parts market will enable Audi to manufacture these cars at a cost-effective budget. Authentic dealers in Dubai will also assure that quality of spare parts is not at all compromised. As a well-established strategic hub for auto spare parts, Dubai is set to become a go-to place for luxury manufactures of cars such as Audi. The announcement to launch 12 variants with 5 different engines for Audi Q5 opens the door for spare parts shop owners in Dubai to get in collaboration with the automaker to supply quality spare parts and accessories.
Recommended Posts
September 19, 2023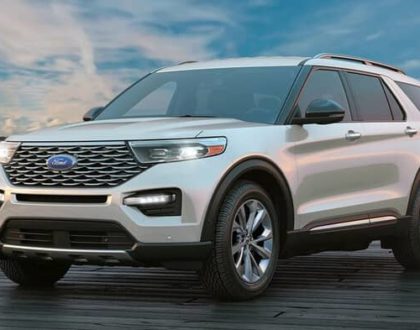 September 14, 2023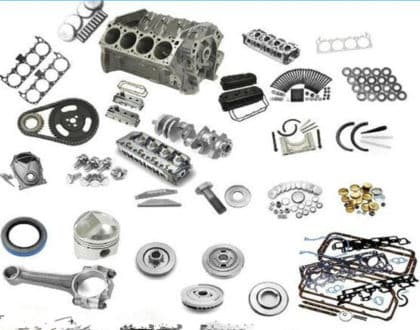 August 18, 2023