---
Audi and Verizon Join Hands to Bring 5G Network in the Vehicles
The luxury cars are about to get even more high-tech, as Audi of America has announced its plan to bring 5G network to its American fleet of vehicle. Verizon is the wireless network operator of choice to partner with Audi for this deal. With this, Verizon has entered into its first partnership with a luxury automobile manufacturer to bring to life 5G-powered vehicles.
Audi of America is partnering with the wireless network giant to add 5G network to its American vehicle line-up by 2024
The upcoming next generation of Audi vehicles will be enabled by 5G and are expected to hit the market by the year 2024. This will mean that buyers will get access to ultra-personalized experience in their Audi models with faster connectivity, newer features pertaining to assistance to the driver, real-time traffic updates, and overall better mobile services. The embedded 5G Ultra Wideband connectivity in Audi vehicles will open doors for newer innovations and augmentation in terms of high-tech experience for the users. In fact, Audi is not new to pushing the boundaries when it comes to providing networking options to its buyers. It was the first OEM to provide in-vehicle Wi-Fi hotspots in its vehicles. Now with embedded 5G Ultra Wideband , the Audi loyalists and newer customers will be treated to newer and better features.
5G-enabled connectivity technology will ensure many possibilities for the drivers and passengers in the new American line-up of Audi vehicles. Here are some of the features:
• Drivers will get AI-powered assistance with real-time traffic updates, route suggestions and even vehicle mode suggestions for a better driving experience;
• Passengers will be able to stream and download their choice of entertainment pieces online at higher speed and with much better quality;
• Audi and Verizon are developing the cellular vehicle to everything (C-V2X) technology to enable the Audi vehicle to respond to alerts and overall infrastructure surrounding them, including other vehicles.
• The C-V2X technology will ensure that passengers and drivers can get awareness about the ongoings around them even if they are not caught by front-view or rear-view mirrors or cameras or even the radar systems;
• The embedded maps and information/ entertainment systems in the vehicles will be taken a notch up to support HD quality and even 3D pictures/ videos;
• With 5G, Audi drivers will be able to update their vehicle's software as well as firmware on the go. This will mean that the vehicle's systems will remain up-to-date at any given time.
To embed 5G in vehicles the manufacturer will need key materials at affordable rates and that's when they can explore the option of Audi spare parts in Dubai. Dubai being an international business hub, the automotive OEMs are setting up high-end centres in the city to attract automakers from all over the world to develop avant-garde vehicles. Audi's plan to bring 5G to its line-up of models in partnership with Verizon can be accomplished by looking for necessary auto materials at auto spare parts shops in Dubai.
Plug-in gadgets, USB ports, built-in Wi-Fi routers, onboarding diagnostic ports, etc. and more such accessories are some of the car spare parts in Dubai that can enable auto manufacturer Audi to enable its vehicles with 5G network. Even for luxury auto manufacturers, cost-efficiency is a huge factor to consider when it comes to integrating newest technologies into their vehicles. When looking at costs, spare parts in Dubai are not only affordable, but are available easily as well. The quality of these spare parts is top notch and thus OEMs and automakers from all around the world are gravitating towards the Dubai market. The location of the city is also a huge strategic advantage. The Dubai Air Cargo Gateway (DACG) is located prudently adjacent to the Dubai International Airport. This means that the export of auto spare parts is highly convenient from Dubai.
The strategic partnership between Audi and Verizon to venture into 5G-enabled vehicle models can reach its true potential by looking at necessary spare parts options in Dubai. Dubai has many spare parts shops; however, it is important for automobile manufacturers to look for only authorized dealer of automobile spare parts in Dubai. The authorized dealers not only assure cent per cent genuine products, they also provide the necessary warranty on the spare parts. Afterall, a luxury automaker like Audi would need to ensure that the quality of the spare parts being used in their vehicles is not at all compromised. Thus, while exploring auto spare parts options in Dubai, manufacturers should keep in mind that joining hands with authorized dealers will help them get the best deal for their buck.
Recommended Posts
September 19, 2023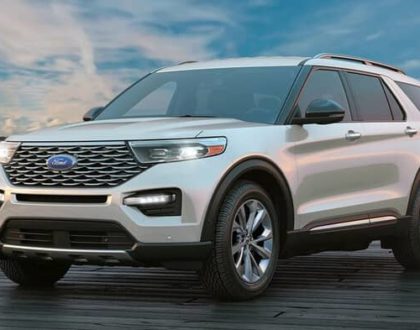 September 14, 2023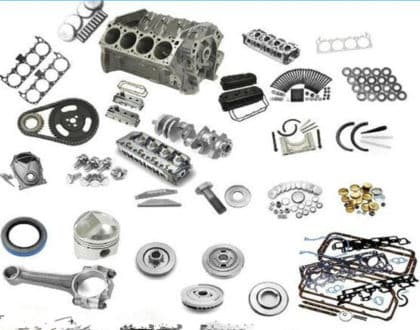 August 18, 2023