---
A Guide to Buying Authentic Mercedes-Benz Spare Parts in Dubai
Having access to genuine replacement parts is crucial when it comes to maintaining your prized Mercedes-Benz automobile in Dubai. Genuine Mercedes-Benz replacement parts not only ensure peak performance but also extend the life of your luxury vehicle. It might be difficult to tell real parts from fakes in the market given the variety of options available. We will lead you through the process of purchasing genuine Mercedes-Benz spare parts in Dubai in this in-depth guide to help you choose the best components for your precious asset.
The Importance of Authenticity: Why Genuine Mercedes-Benz Spare Parts Matter
Mercedes-Benz has established a reputation as a top luxury car manufacturer for its fine engineering and exceptional performance. Using genuine replacement parts made just for your model is necessary to maintain the integrity of your car. Genuine Mercedes-Benz replacement parts are the highest quality available, assuring flawless compatibility and exceptional performance. Choosing genuine components protects the dependability, safety, and overall driving experience of your vehicle.
Identifying Genuine Mercedes-Benz Spare Parts in Dubai
It's critical to distinguish genuine Mercedes-Benz replacement parts from knockoffs or inferior ones given the variety of options available. Observe these crucial rules to ensure you buy genuine components:
Look for the Mercedes-Benz Logo and Packaging: Genuine Mercedes-Benz replacement parts are distinguished from imitations by distinctive branding and insignia. Look for the three-pointed star insignia to verify that the product satisfies the brand's stringent quality requirements.
Purchase from Authorized Dealers or Distributors: Always buy from licensed wholesalers or authorized Mercedes-Benz dealers in Dubai to ensure the genuineness of the replacement parts. For your peace of mind, these reliable providers guarantee that you receive authentic parts and offer warranties and after-sales support.
Check for Holograms or Security Labels: As an anti-counterfeiting safeguard, many authentic Mercedes-Benz spare parts come with holograms or security labels. When viewed from different angles, these labels appear to alter, indicating their validity.
Cross-Reference Part Numbers
Cross-reference the part numbers: with the manufacturer's official databases before buying Mercedes-Benz replacement parts. This procedure aids in verifying the part's suitability for the model and year of your car.
Types of Mercedes-Benz Spare Parts Available in Dubai
Dubai offers a diverse range of Mercedes-Benz spare parts, catering to different models and needs. Some of the most sought-after spare parts include:
Engine Components
Your Mercedes-Benz's engine depends on parts like pistons, crankshafts, and cylinder heads to run properly. Make sure you spend your money on genuine engine components to retain peak performance and fuel economy.
Electrical Systems
Your Mercedes-Benz's electrical systems, which include batteries, sensors, and starters, demand accuracy and dependability. Genuine electrical replacement parts guarantee reliable operation and seamless integration.
Braking System
Safety must always come first, and a secure drive is made possible by the brake system. Genuine brake discs, calipers, and pads offer fast stopping and delay early wear.
Suspension and Steering
Genuine suspension and steering parts are necessary for a comfortable and smooth ride. The Mercedes-Benz driving experience benefits from struts, shocks, and control arms made specifically for your model.
Body Parts and Accessories
From fenders and grilles to mirrors and emblems, authentic body parts preserve the value and maintain the aesthetics of your car.
Choosing the Right Supplier for Your Mercedes-Benz Spare Parts in Dubai
Selecting a reliable supplier for your Mercedes-Benz spare parts is vital to ensure quality and authenticity. Here are some factors to consider when choosing a supplier in Dubai:
Reputation and Experience
Choose vendors who have a strong track record and plenty of expertise working with Mercedes-Benz replacement components. Reputable suppliers put the needs of their customers first and consistently supply authentic goods.
Product Warranties
Authentic suppliers offer warranties on their spare parts, providing you with assurance and protection in case of any issues.
After-Sales Support
Make sure your suppliers provide excellent after-sales support, including assistance with installation, and assistance during technical guidance.
Conclusion
Purchasing genuine Mercedes-Benz replacement parts is a smart move if you want to keep your luxury car running well, safely, and for a long time. You may be confident that your precious asset will get the proper care if you buy from licensed dealers or reliable suppliers in Dubai. By following the advice provided in this guide, you'll be able to confidently make educated choices when purchasing Mercedes-Benz replacement parts, preserving your car's great driving experience for many years to come.
If you're having a tough time finding an authentic dealer for Mercedes Benz spare parts in Dubai, then take a look at Nojoom Sindabaad Trading LLC, the best car spare parts in Dubai. We have taken it as our mission to serve our customers with the best quality parts delivered on time with 100% satisfaction using best business practices!
Recommended Posts
September 19, 2023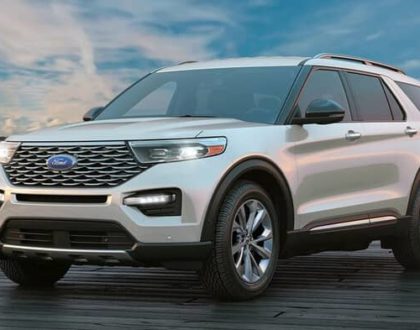 September 14, 2023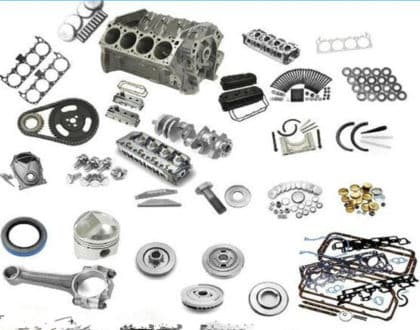 August 18, 2023